Another week gone by, another week of What I Wore. Overall, I was pretty happy with these outfits, but I clearly wear the same pair of jeans way to much!




Wednesday: Ah, winter, how I love you! I know, it's technically autumn, but I'll take our cold (by Perth standards, anyway!) and rainy weather and run with it. Seeing this pic, I'm no longer convinced about wearing this top on its own, without a jacket. I bought it thinking that the cowl neck would minimise my bust, but judging from the pic and my husband's comments, I think it does the opposite.
Beige cowl neck sweater: Ann Taylor
Tuxedo skinny jeans: Ann Taylor
Camel handbag: Kate Spade
Chocolate loafers: Louenhide

Friday: Today there was nothing much exciting happening, except...my new haircut!! I've been getting pretty bored with it, so off it came!



Purple jersey cardigan: Coldwater Creek

Purple and lilac ikat tank: Ann Taylor

Tuxedo skinny jeans: Ann Taylor

Navy denim and suede ballet flats: Lands End

Rose quartz necklace: new age-style shop




Here is a better shot of it...I like it, but it is definitely shorter than I asked for! I specifically asked for it to be below jaw length, and long enough to tie back, neither of which happened, and I even took in a picture. But, now that I am used to it, I am happy with it!




Saturday: We were planning to go to the Australian Airforce's airshow today, but thank goodness Nick came home a little bit late. Apparently, the traffic meant that it was taking 3-4 hours to get in, and the gate shut at 2pm, so we would have sat in traffic for hours and then still would have missed out. So, instead, a day of much needed housework instead!



Snow leopard print cardigan: Basque by Myer

Black jersey tank: Abi and Joseph

Tuxedo skinny jeans: Ann Taylor

Sneakers: Converse









Sunday: Today we made it to the airshow in the nick of time. Even though we left at 11.30 in the morning, we got through the gates at about 1.58pm, with gates closing at 2pm. If we had been turned around, I would have been absolutely devastated for the kids. But, we got in, and it was fabulous! And the weather couldn't have been more perfect for a picnic on the grass while watching super fast jets fly over head.



Black merino sweater: Country Road

Tuxedo skinny jeans: Ann Taylor

Black loafers: Louenhide







Monday: Today was a typical "mum's taxi" day with the school run in the morning, speech therapy for one of the kid's during the day (involving picking them up from school first), school run in the afternoon, and then ballet for Irini after that! But more exciting than realising that all those years of uni and paid employment have culminated in me being an unpaid chauffeur was realising that I can fit into these pants again!!



Citron cardigan: Coldwater Creek

Ivory and citron printed blouse: Coldwater Creek

Grey plaid trousers: Sportscraft

Pewter embellished ballet flats: Witchery

Horn cuff: Mai Tai Collection



Tuesday: Another lovely and perfect Autumn day! Nice and sunny but nice and cold. And know that I was wearing my favourite new retro styled coat for most of the day, I just didn't have it on when I took this pic!



Navy embellished tee: J Crew

Tuxedo skinny jeans: Ann Taylor

Black loafers: Loeunhide





This is a close up of the arm warmers, my second favourite new thing after my coat! My hubbie thinks they look ridiculous; I love them so I'm wearing them anyway! What I love the most about them is that while they keep my hands toasty warm, i can still use my iPhone and iPad without having to take my gloves off. I love them so much I bought them in pink as well. Perfection!!




Also linking to: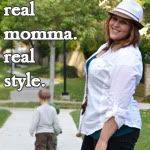 Labels: fashion, fashion friday, monday mingle, real momma real style, today's outfit, WIWW