Bear with me this week if things don't look right; my computer has died (exactly one day after the warranty expired, I'm not joking) and I'm trying out blogsy for the first time.

I can't believe how fuzzy this photo is! I looked fine when I took it, or so I thought, but now it is terrible! I really wish you could see it properly so you could see my new purchase from The Pleated Poppy! The scarf really is fantastic even if you can't see it well. You'll just have to take my word for it!

Navy cardigan - Lands End Canvas

Wide leg trouser jeans - Ann Taylor

Gunmetal python heels - Ann Taylor

Ruched stripe scarf - The Pleated Poppy

charm bracelet - Pandora

Beaded necklace - Delicatecreationsbym @ Etsy





Teal merino twinset - Sportscraft

Bootleg jeans - Gap

Pewter embellished ballet flats - Witchery

Multicoloured scarf - a present





Black blazer - Ann Taylor

Navy striped tank - Old Navy

Tuxedo stripe skinny jeans - Gap

Black loafers - Louenhide

Pearl necklace - J Crew

Assorted bracelets - Pandora and Ann Taylor

Red lipstick - Besame





Camel leather coat - Talbots

Navy print jersey dress - Leona by Leona Edmiston

Gold key necklace - House of Harlow

Lace trimmed boot socks - CatherineColeStudio @ Etsy

Brown buckled boots - Dr Martens





Black burnout vest - nic

Grey long sleeve tee - Flower Clothing

Tuxedo stripe skinny jeans - Ann Taylor

Black loafers - Louenhide

Horn cuff - Mai Tai Collection

Silver beaded necklace - local boutique

See you all next week!!




Also linking to: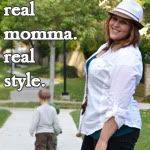 Labels: fashion, fashion friday, monday mingle, real momma real style, today's outfit, WIWW