Wednesday: The weather has been glorious lately - lovely and sunny, but nice and cool so that I can still put my winter wardrobe to good use! We went to see a matinee performance of Annie today - it was so much fun, and brought back some great memories, since Annie was one of the musicals I was in at school.



Oatmeal merino sweater: Sportscraft

Wide leg trouser jeans: Ann Taylor

Pearl necklace: J Crew

Red heeled loafers: Tods



Thursday: Is it terribly lazy to only change your sweater the next day? I was tired and I was running late, so I literally grabbed what ever was sitting on my chair! At least I still look put together, right?



Black merino twin set: Country Road

Wide leg trouser jeans: Ann Taylor

Pearl necklace: J Crew

Red heeled loafers: Tods

Sunglasses: Roberto Cavalli



Sunday: What a change in the weather! After cold, cold days, with a few rainy days thrown in for good measure, suddenly, we had a positively summer day - I love winter, but the change was glorious and inspired me to wear one of my favorite summer colour combos, tan and white.



White ribbed tank: Eddie Bauer

Perfect boot cut jeans: Gap

Striped scarf: Missoni

Tan leather bag: Kate Spade

Tan ballet flats: Lands End

Horn cuff: Mai Tai Collection



Monday: After the sun and warmth yesterday, it was back to rain and wind, but I did bring out my Cath Kidston bag and a fuchsia sweater to add a little spring colour!

Fuchsia merino sweater: Sportscraft
Perfect boot cut jeans: Gap
Blue and pink beaded necklace: Etsy
Navy sued and denim ballet flats: Lands End
Floral canvas bag: Cath Kidston



See you all next week!!




Also linking to: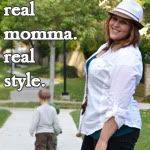 Labels: fashion, fashion friday, monday mingle, real momma real style, today's outfit, WIWW