Friday: Another beautiful spring day with glorious sun, and temps just warm enough to wear short sleeves. I have been sooo sick, and spent the last couple of days in bed (hence no pics), relying on my parents to get the kids to and from school, but today I made myself get up and at least get them to school, before I retreated back to bed.



Purple twinset: Coldwater Creek

Perfect bootleg jeans: Gap

Gold bracelet: Dyberg/Kern

Navy loafers: Lands End






Saturday: Another great day, and even warmer than yesterday, and finally I am feeling better. I don't usually take antibiotics, but this time, I think I really needed them, and it's taken two courses, as well as doses of my elderberry syrup every few hours to knock it on its head. Since I was feeling better, I decided to roll out a couple of new purchases, a bright yellow tank from Talbots, and some gorgeous retro-style blue and yellow wedges from Seychelles.



Yellow tank: Talbots

Wide leg khakis: Gap

Blue handbag: Kate Spade

Yellow and blue wedges: Seychelles

Sunglasses: Roberto Cavalli







Sunday: A full-on summer day today, but honestly, I still wasn't feeling great. I didn't feel like I could do too much with the kids, so we took them to see Madagascar 3 at the movies, and it was the perfect choice - the movie was great, and I could spend 2 hours sitting down!



Blue beaded tank: Old Navy

Denim crops: NYDJ

Navy leather bag: Kate Spade

Floral print heels: Seychelles



Monday: Finally, I think I am better - still a bit tired, but able to function normally, which was good, since today I was jam packed with appointments all day.
Fuchsia silk sleeveless blouse: Old Navy
Black ponte pants: Lands End
Gold medallion necklace: Linneys
Gold bamboo hoop earrings: Tahari
Leopard print heels: Lands End



Tuesday: I was feeling a bit boho today; for some reason the cool and rainy weather today made me feel that way. I love this combination of teal and navy, and it's hard to see in the pic, but the earrings are a very pale green amethyst, and seemed to go perfectly.

Teal print chiffon blouse: Old Navy

Skinny boot jeans: Gap

Green amethyst drop earrings: ecali

Navy and green bangles: Myer

Navy loafers: Lands End


See you all next week!!




Also linking to: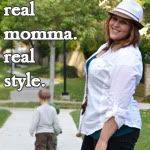 Labels: fashion, fashion friday, monday mingle, real momma real style, today's outfit, WIWW